Monday 18th March 2019 – Dark Victory
Becky gets some exciting news while Ayesha and Al find themselves on a challenging case.
When an elderly man dies, Jimmi is alarmed to discover that there is a vigilante group on the Churchill Estate – but are they friend or foe?
At the Mill, Ayesha is cleaning the cut on a 6-year old boy named Mikey when she notices bruising on his body, when Mikey starts screaming and runs off it is left to Ayesha to bring him back.
(Picture: BBC)
Tuesday 19th March 2019 – First Do No Harm

The Mill staff have fun power posing while the consequences of Al's call to Social Services is made clear.
Sid is pleased to sign off a minor surgery patient after her final procedure, but why isn't she so happy?
As Mikey accidentally knocks over a drink he's not allowed to use his tablet and Beth jokingly warns him that he'll be locked in his room without supper if he's not careful. He cries. It's a normal family evening, until the doorbell goes…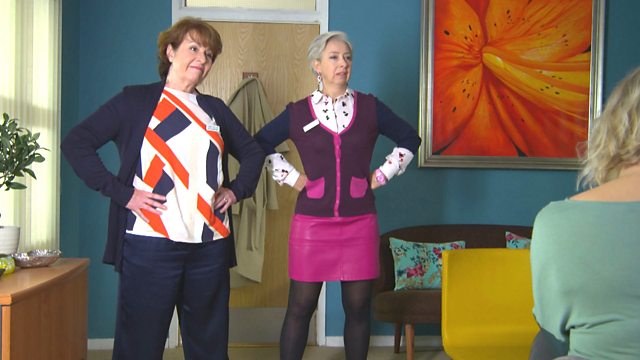 (Picture: BBC)
Wednesday 20th March 2019 – House Pest 
Karen and Rob get a call from Sofia at Social Services, while Becky excitedly prepares for Tam's arrival and Al gets an unwelcome visitor.
Ayesha is in a quandary when she realises she could help a distressed patient get rid of an unwelcome house guest, but it means breaking confidentiality.
Karen takes a call from a Social Worker who asks if they might be able to take a 6 year old boy at short notice, pending the outcome of a child protection conference. Karen thinks about Rob and says no.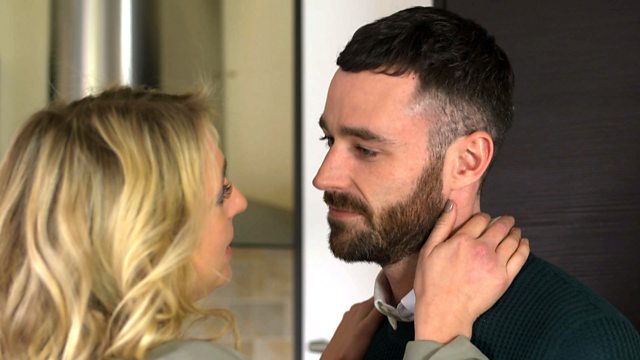 (Picture: BBC)
Thursday 21st March 2019 – Rhyme & Reason
Karen and Rob are on stand-by as Beth and Jadie prepare to fight for their son in the Family Court.
It's World Poetry Day and there's a special guest in town but Sid has also got something planned.
Jadie calls Beth in a panic who dashes out of work in her paint splattered coveralls and races to the Family Court, with little to no idea about what she is walking in to.
Sid is feeling low after a difficult patient and decides to invite Ayesha to the Icon Bar to attend a gig.
Sid has to explain that Beat and Rhyme is Spoken Word Poetry and to Ayesha's surprise he waxes lyrical about how popular Spoken Word is now.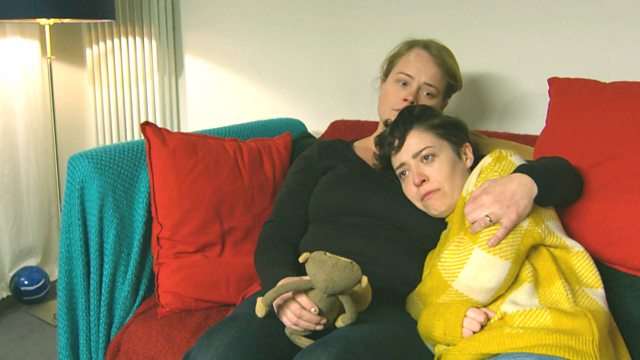 (Picture: BBC)
Friday 22nd March 2019 – Nowhere to Turn
Becky has some exciting news for Tam while Karen and Rob have an unexpected day as they await a visit from Mikey's mums.
Rob and Karen struggle to entertain Mikey while they nervously await the first contact visit from his Mums Beth and Jadie.
Mikey finally starts to relax but it's become very clear to Karen that he just misses his mums.
Rob warns her to trust the authorities but Karen is defiant – she's going to do some digging!
When an angry young woman on Community Payback causes trouble at the Campus Surgery, Emma and Valerie find themselves involved, but is everything as it seems?